Pioneer CDJ Repair and Parts | Orange County | USA
Pioneer Gear
Looking for repair and factory parts for your Pioneer Mixer, CDJs and or Controllers? Repair DJ Gear provides just that. We have repaired many complicated electrical issues, mechanical failures and modifications with Pioneer DJ products.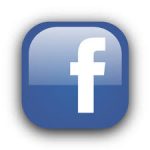 [vCitaContact type=contact width=500 height=450]
Make an Appointment
Get a Repair Quote
Find a store
30-Day Warranty
All parts and labor that we provide are covered by our 30-day warranty. If your repaired equipment seems to be having issues, please contact us immediately. We will be happy to diagnose and replace any defective parts that were used during the original repair. Please note that the warranty does not cover physical or fluid damage to the equipment.
Bang for Buck
We believe our process for repairs are far better than any competitor. We set the standards for modern equipment repair. And we stand by our process with repair and quality control.
Customer Support
You are the most important, period. We listen to your needs and help you along the way. We have been there before and want to help you be successful with your musical adventures. Let us help you along the way.